GAME CHANGING CENTER CONSOLE
Comfortable and easy to handle, clever and spacious, the Cap Camarat 9.0 CC shines in its versatility. It is the ideal companion for all your water activities, which you can enjoy alone or in a group of up to 11 people.
SPORT FISHING, OUTINGS WITH FAMILY, OR CRUISING WITH FRIENDS
The Cap Camarat 9.0 CC offers you multiple ways to experience the water. Particularly well adapted for sport fishing, it features large sidedecks on one level for ease of movement around the boat, a vast storage locker, and in standard version, a leaning post incorporating a live well, a cooler, and rod holders. For use with family and friends, the leaning post can be equipped with a grill or stove, sink, refrigerator and tons of storage.
COMFORT ON THE EXTERIOR AND ON THE INTERIOR
While the helm station has sleek seating for three while the vast forward and aft cockpits enable you to vary your activities, whether cruising or at anchor, where they can be transformed into a sundeck or saloon in a snap. Down below, the Cap Camarat 9.0 CC features a bright double berth with clever storage, as well as a separate shower and head compartment. An additional space can even be easily converted into an additional berth for two children. For family outings, boisterous fishing trips, or drinks with friends before a sunset… The Cap Camarat 9.0 CC is there for all your favourite moments on the water.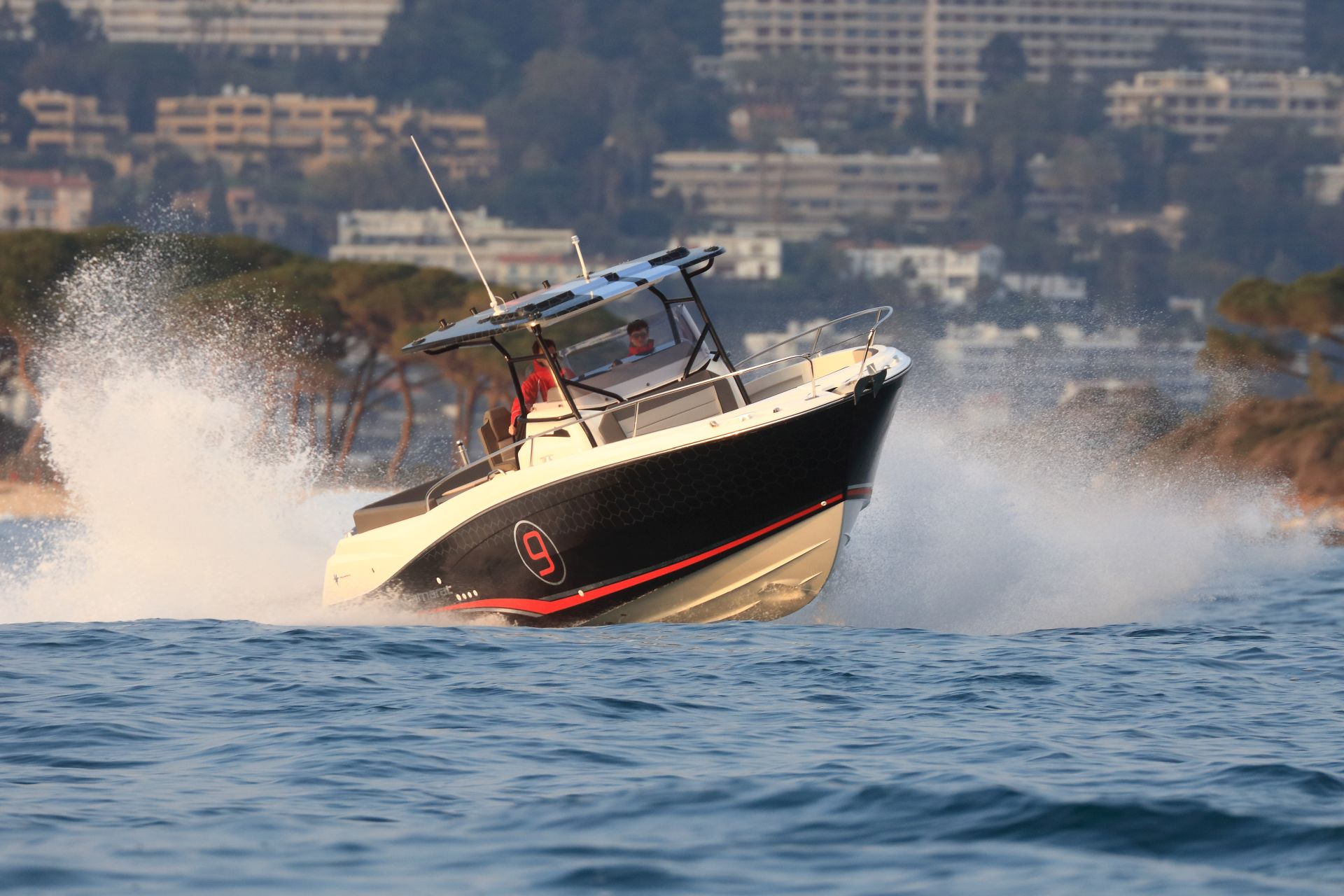 LAYOUT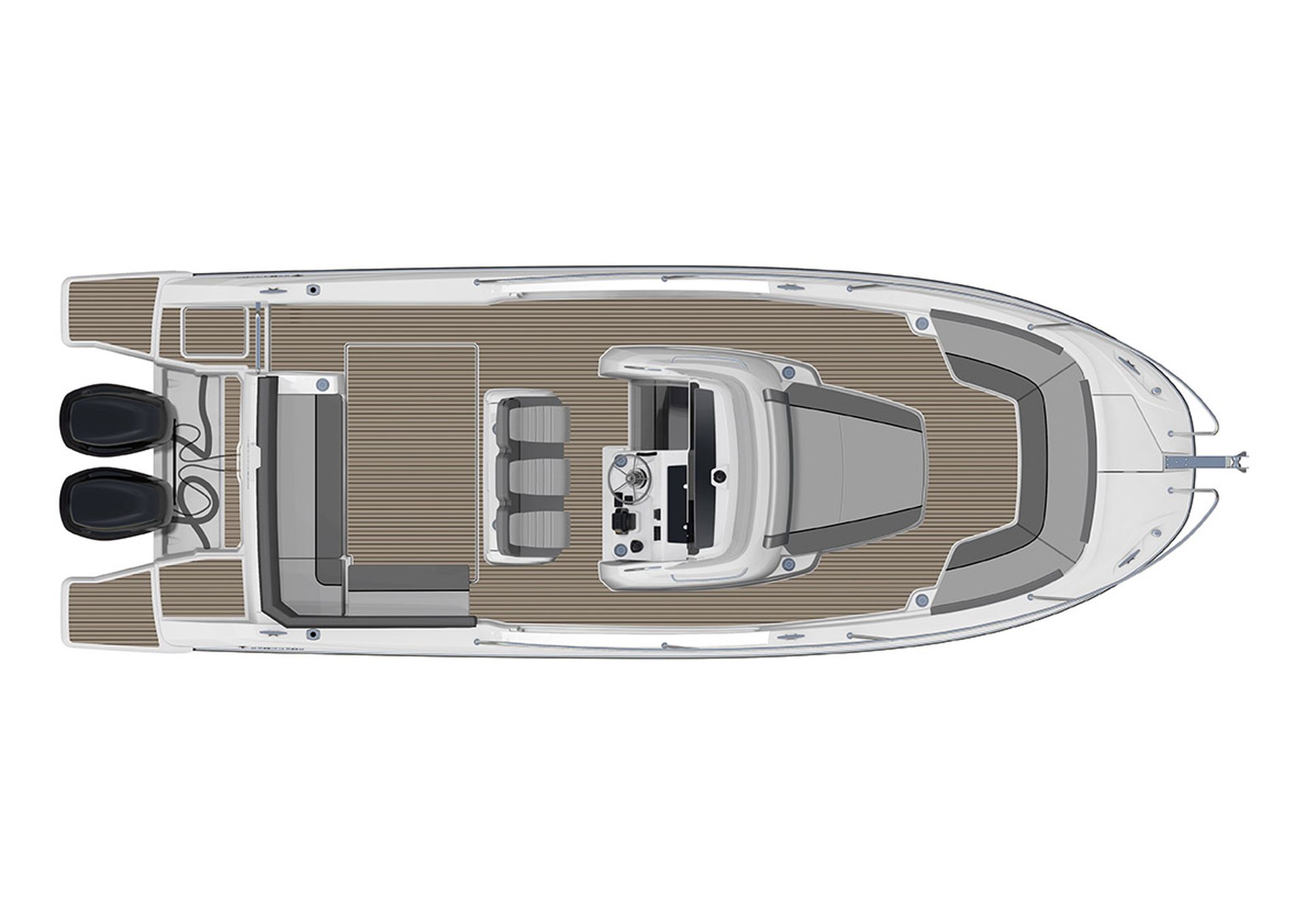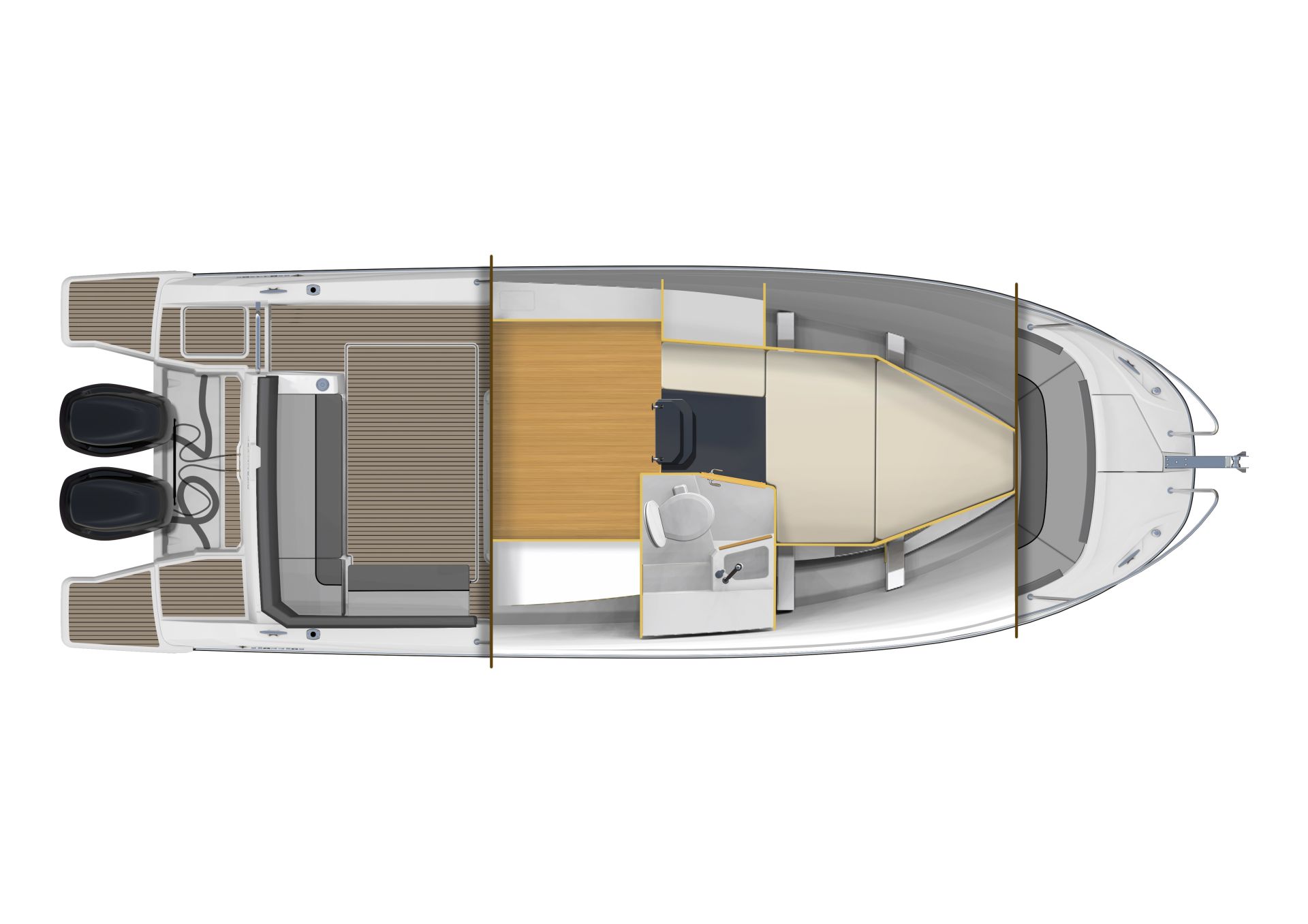 SPECIFICATIONS
Designer
Sarrazin Design / Michael Peters Design / Jeanneau Design
Height Above Waterline (m)
2.23
Number of Beds (optional)
2
Max. Engine Capacity (HP)
450
Engine Power (optional) (HP)
450
More
BROCHURES
CALL US