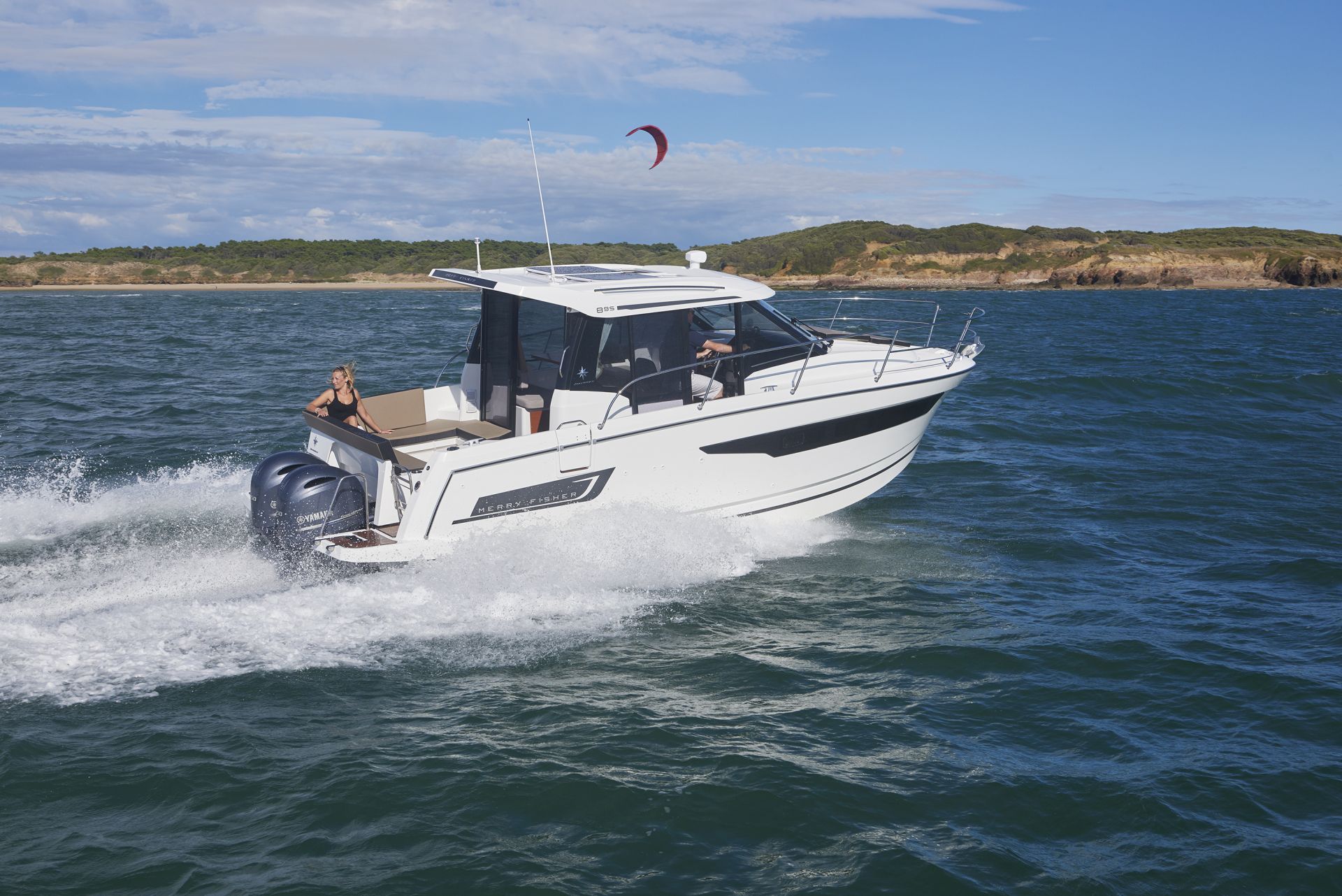 FULL COMFORT CRUISING AND MARINE ACTIVITIES
Well suited for all sorts of activities on the water, the Merry Fisher 895 offers enhanced comfort on board for passengers. Space, light, and a wide variety of possible uses translate into successful cruises.
UP TO SIX PEOPLE ON BOARD TO SHARE WEEKENDS ON THE WATER
Well-equipped and boasting generous storage, the Merry Fisher 895 features remarkable volume for an enjoyable quality of life on board for up to six people. Forward, an owner's cabin is bathed in light through large windows in the hull and a skylight. A side cabin accommodates two guests, and two additional people can spend a restful night in the saloon, which transforms into a double berth. A spacious head compartment, functional galley, and modular saloon and cockpit guarantee comfortable and harmonious weekends together.
PERFORMANCE, ACCESSIBILITY AND EASE OF HANDLING
Stable and easy to handle, the Merry Fisher 895 delivers reliable, high-performance out-board engine power, with up to two 200 HP engines. Movement on board is fluid, with a flush floorboard between exterior and interior spaces, a side door enabling the driver to handle manoeuvres at port or at anchor, wide and secure sidedecks, and multiple, easy access points on board: forward, aft and to the side. Optional equipment, such as air conditioning and a bowthruster, complete the picture, enabling you to experience unforgettable weekends at sea in complete serenity.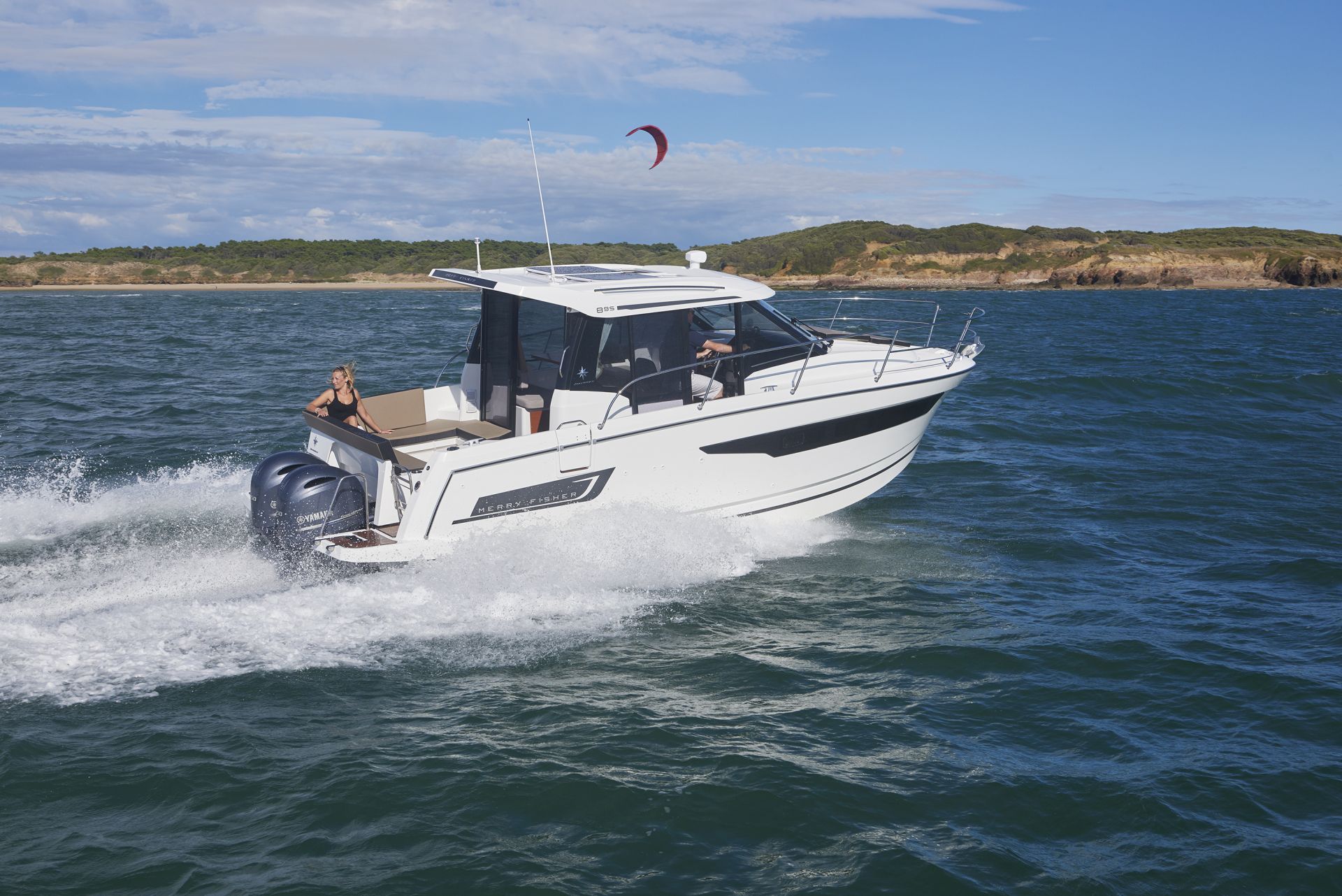 LAYOUT

SPECIFICATIONS
Designer
Centowski & Denert Design / Jeanneau Design
Height Above Waterline (m)
3.08
Number of Beds (optional)
3
Max. Engine Capacity (HP)
10
Engine Power (optional) (HP)
200
More
BROCHURES
CALL US